The holidays are here, and that means it is officially giving season! But we are not just talking about presents. This time of year offers us an opportunity to show our appreciation for all that we have, by giving back and making a difference in someone else's life. As a family-owned and operated business with strong ties to our community, giving back is one of the core values at Kong Management Group and Kong Vacation Homes.
Every year, the staff at Kong Management Group and Kong Vacation Homes organizes a Thanksgiving giveaway event in Hallandale Beach, Florida. This year, with the help of Friendship Church and Ebenezer M. B. Church, we distributed 150 free Thanksgiving meals, including turkeys and traditional sides, to families on November 21, 2022. We are thankful for the opportunity to give back to the community we love, and we hope we added some joy to our neighbors' Thanksgiving tables!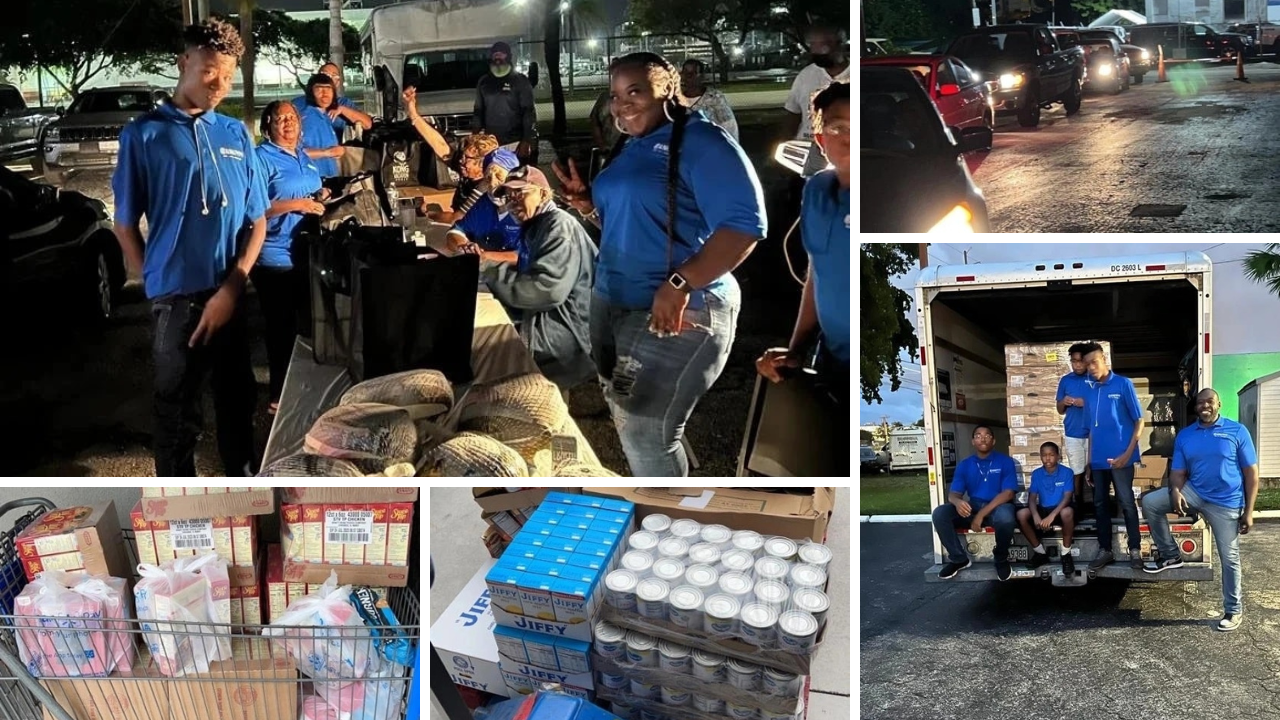 During the holidays, people in your community are often in need of extra resources. We encourage you to give however you can, and here are some suggestions for you:
Make a donation
If you have items around your home (in good condition) that you no longer need or extras that you think someone else could use, this is the season to donate! Whether you are giving away clothes, children's toys, or an old cell phone, your gifts-in-kind can fill a need and make an immediate difference to someone else. If you can make a cash donation, your favorite nonprofit would definitely appreciate that, too!
Organize a fundraiser or drive
If you have the time, resources, and community connections, organizing a charitable event is a meaningful way to give back. Consider a food drive to support a community pantry, a toy drive to help make sure that local children receive holiday presents, or an online fund drive to benefit a cause that is close to your heart. By helping to solve a community need, you are sure to foster the holiday spirit!
Volunteer your time
Many nonprofit or community organizations are understaffed and need a helping hand this time of year. Your time and your skills are valuable! Reach out to organizations you frequent, like your church, to ask how you can help. Or, if you have a specific service that you might offer, contact organizations that might benefit from it. For example, if you sing or play an instrument, you could volunteer at a nursing home to entertain its residents!
Recognize those who serve
Sometimes giving back to the community simply comes in the form of giving thanks. You can drop off treats at a local fire station, police station, or hospital. You also can partner with local veteran's organizations or military bases to thank the troops.
Be kind
In the hustle and bustle of the holidays, kindness can sometimes get lost. Being kind to those around you is an easy way to give back this season – or at any time of year! Pay a compliment to someone or call a friend who may be feeling lonely. Hold the door for the person behind you, and make sure to smile. Help a neighbor with a chore or give them an unexpected present. These small gestures are sure to spread holiday joy!
Giving is a great way of making the spirit of the holidays last all year long. From all of us at Kong Management Group and Kong Vacation Homes, we hope you have a wonderful holiday season. If you have rented with us this past year, we hope we have helped to create an exceptional experience for you and given you a reason to smile. If you are interested in learning more about us or joining us in giving back to others, please contact us at 866-499-9026 or email info@kongmg.com.