Vacation Rentals in Florida
TAMPA BAY | HALLANDALE BEACH | DAVIE | WESLEY CHAPEL | ZEPHYRHILLS
Vacation Rentals in Florida
TAMPA BAY | HALLANDALE BEACH | DAVIE | WESLEY CHAPEL | ZEPHYRHILLS
Vacation Rentals in Florida
TAMPA BAY | HALLANDALE BEACH | DAVIE | WESLEY CHAPEL | ZEPHYRHILLS
Your Experience, Your Way
Kong Vacation Homes in Florida
Centrally located from major attractions in West Central and South Florida, Kong Vacation Homes offers you flexible options and unmatched customer service, perfect for your family vacation, business retreat, or other short-term rental need. Ranging from single-family homes to estates, our rental properties in Tampa, Wesley Chapel, Zephyrhills, Hallandale Beach, and Davie, Florida, are beautifully designed for your comfort and feature smart home technology for your convenience and security. Our property managers are accessible 24/7, and we are personally committed to making every stay with Kong Vacation Homes a first-class experience.
Always Clean, Always Safe, Always Here For You
At Kong Vacation Homes, we have always believed in the importance of our properties being impeccably clean and well-maintained for our guests' health, safety, and security. Our goal is to deliver the same high caliber of customer service that you have come to expect from our family-owned and operated business, but with an even higher standard of cleanliness. For your peace of mind, we are continuing to follow enhanced cleaning schedules at all of our properties, thoroughly sanitizing each home before and after occupancy, washing all linens, dishes, and other service items between each booking, and making extra soap and surface sanitation supplies available to you during your stay. We also continue to offer contactless check-in and check-out for your safety. We are committed to creating a healthy living environment for our guests, so you can relax and have an experience of a lifetime.
"PALM ESTATE" 3BD 3BA HALLANDALE HOME W/ POOL
"SUN VILLA" 3BD 2BA TPA HOME W/ SPA NEAR USF
"SEMINOLE MANOR" 4BD 3BA HOME NEAR DOWNTOWN
"AQUA VILLA" 3BD 2BA W/ HEATED POOL BY TPA AIRPORT
"USF HIDEAWAY" 3BD 2BA TPA HOME NEAR USF
"GREY MANOR" 3BD 2BA HALLANDALE HOME W/ POOL
SAINT PATRICK PALACE - PRIVATE 6,389 SQ FT, TWO-STORY SINGLE FAMILY HOME W/ POOL
"Oaks Manor" - 4 Bed 3 Bath Home w/ Fenced Backyard
"Rossignol LaCroix Quarters" 4 Bed 2.5 Bath w/ Pool
Introducing Saint Patrick Palace
Welcome to the Saint Patrick Palace, your own private resort and event venue in the quaint town of Davie, Florida. Set on five acres of beautifully landscaped grounds, this grand estate is where old world charm meets modern amenities. Now available for rent, the Saint Patrick Palace is the perfect South Florida venue for small weddings, corporate retreats, charity events, family gatherings, private parties, and reunions. Follow us on Facebook and Instagram @saintpatrickpalace.
Take a Tour of Our Newest Short-Term Rental in Wesley Chapel, FL – Rossignol LaCroix Quarters!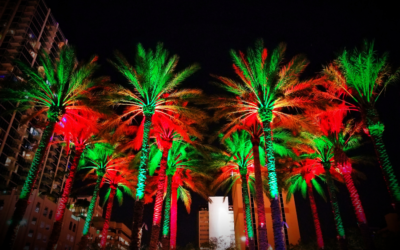 When the snow is falling in other areas of the country, the Sunshine State beckons visitors with its warm weather, pristine beaches, and renowned attractions. The regions of West Central Florida and...
read more
Our Reviews
What our Guests Say
Wonderful place. Super clean and pretty back yard amazing for dogs. Provide you with most of everything you will need for your stay and it is in a very nice location. Neighbors and neighborhood are nice and we felt at home! Our dog felt very comfortable and loved the backyard. Enough room for him to run with other dogs. Quick easy check in and out. Will definitely come back!
Had an amazing stay @ Davin's place this weekend, house was very clean. In a great location just minutes from everything. Host was very helpful and very responsive to all my questions. I recommend this place if staying in the area and definitely would definitely stay here again
This place is as advertised. Very convenient as far as location, spacious and secluded. If you have any problems they will get it solved within your stay.
Great place to stay. Hosts are very responsive. Place was clean and had everything you could ever need
Great cozy place
Everything you could ask for out of a host! We'll be back!
Had a great experience staying at this home. Would definitely stay here again.
This house is very comfortable, the kitchen is well equipped and everything nice and clean. The back yard is very private with comfortable seating and perfect for our dogs. I'd definitely stay here again.
Laney was an outstanding hostess!!! I recommend anyone visiting the Tampa area to book with her. The house was extremely clean and gave a homey vibe. The cameras and alarm system made my family and I feel safe. Anytime I reached out to Laney she immediately responded and tried her best to assist with whatever I needed. Although, my family and I were not there for pleasure but to assist my mom with her stay at the moffit hospital, we plan on returning and using this home. FYI this house in a great location if you are visiting the moffit hospital, Busch gardens, or adventure island. I highly recommend!!
Sign up for our newsletter