Places to stay near Miami Beach
From its Art Deco buildings to its white sands, Miami Beach is something to experience! Whether you prefer to swim in the clear waters of the Atlantic or relax on the shore, you'll be living your best life at the beachside. From kitesurfing and snorkeling to golfing and tennis, there's the perfect activity for everyone. You can even learn to dance the salsa at Miami Beach!
After a fun-filled day, you will have worked up an appetite for Miami Beach's dining scene! From casual waterfront destinations to fine dining restaurants and everything in between, you will find options for every budget and preference. Keep an eye on the kitchen for a famous chef sighting!
With great shopping and a world renown night life scene, you'll feel like you're living the celebrity lifestyle in Miami Beach. But you don't have to spend a fortune on a hotel to stay like one! Kong Vacation Homes offers two highly-rated rental options, just a short drive away!
All of the rental properties at Kong Vacation Homes as are equipped with complimentary high-speed Wi-Fi, smart televisions, state of the art security systems, and on-demand maintenance for your peace of mind. Our property managers are here to make sure you have a first-class experience during your visit. If you're planning a visit to Miami Beach, stay in style at Kong Vacation Homes!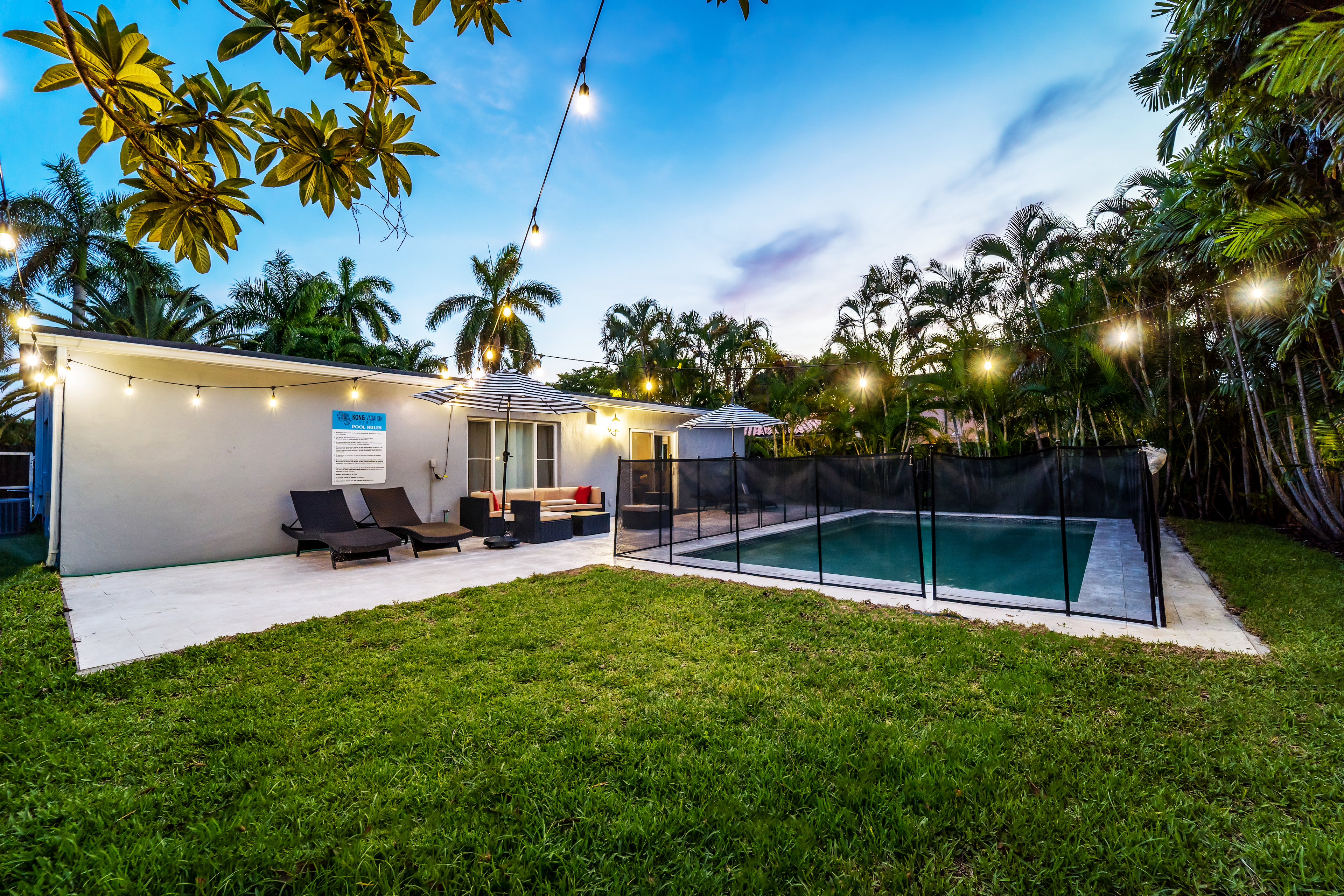 Grey Manor
This cozy 1550 sq. ft. 3-bedroom, 2-bathroom home with a smart security system includes a new pool in a private backyard. This renovated home features a spacious floor plan.