Places to stay near Busch Gardens
Since 1959, Busch Gardens has been a major Tampa Bay attraction! Alongside the waterpark Adventure Island, Busch Gardens is at the center of a 365-acre amusement multiplex in the heart of Tampa. Featuring wild animal habitats, shows, and incredible rides, there's something for everyone in the family to enjoy.
If you plan to stay near Busch Gardens and Adventure Island during your visit, consider the benefits of renting your very own vacation home. Kong Vacation Homes offers you all the comforts of our own home plus the amenities you're looking for – at affordable rates! We manage four highly rated properties in Tampa, all of which can accommodate your entire family in style.
Every vacation home is equipped with complimentary high-speed Wi-Fi, smart televisions, state of the art security systems, and on-demand maintenance for your peace of mind. The kitchens are complete with all the tools necessary to prepare meals and the laundry rooms are equipped with a washer/dryer, iron, and ironing board for your convenience. Our property managers are here to make sure your stay exceeds your expectations, allowing you to enjoy your vacation in Tampa to the fullest!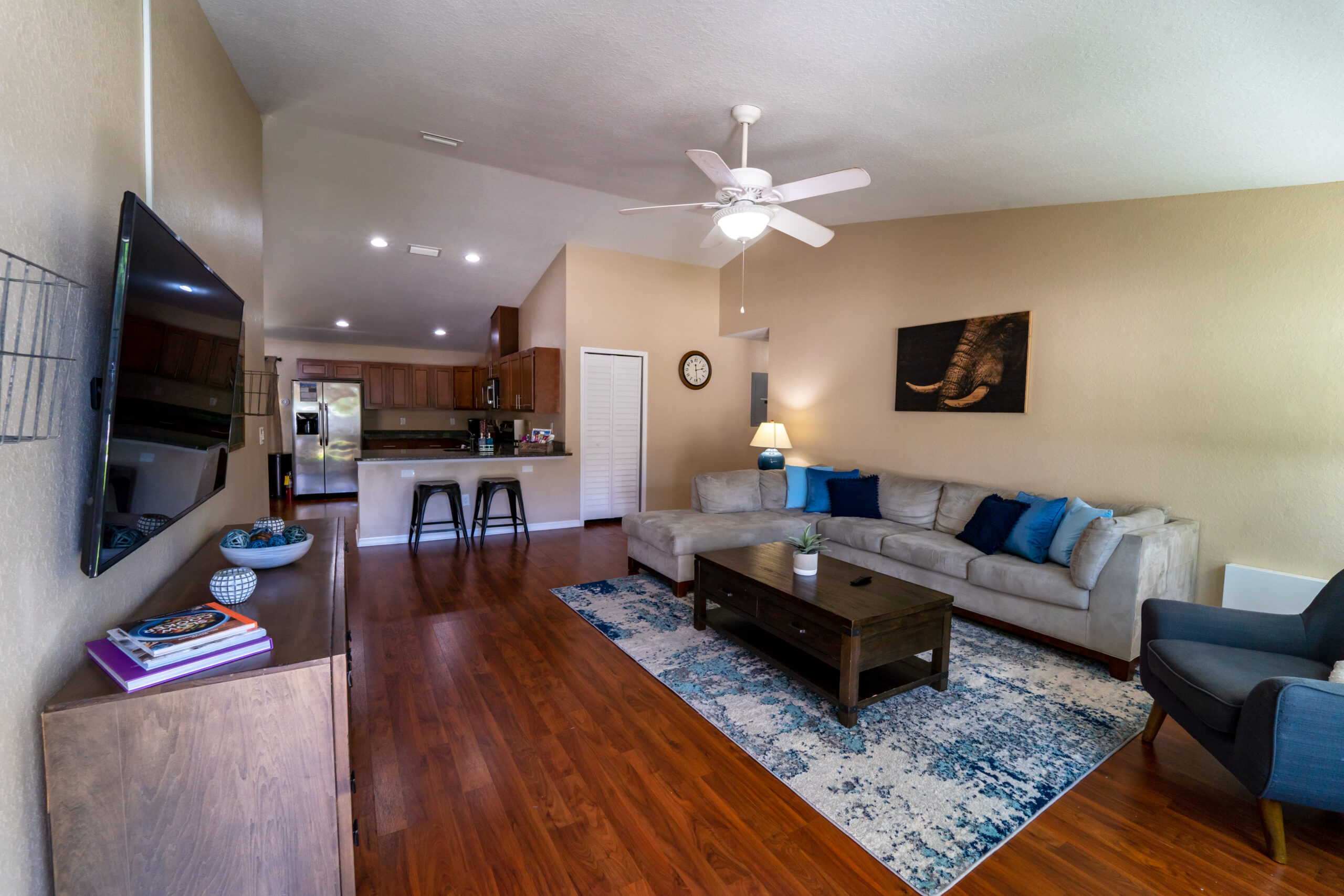 Sun Villa
Quiet, cozy brand new 3-bedroom, 2-bathroom house with a jacuzzi, a fenced backyard, and a smart security system!! Great for long stays or short visits, this home features fast WiFi.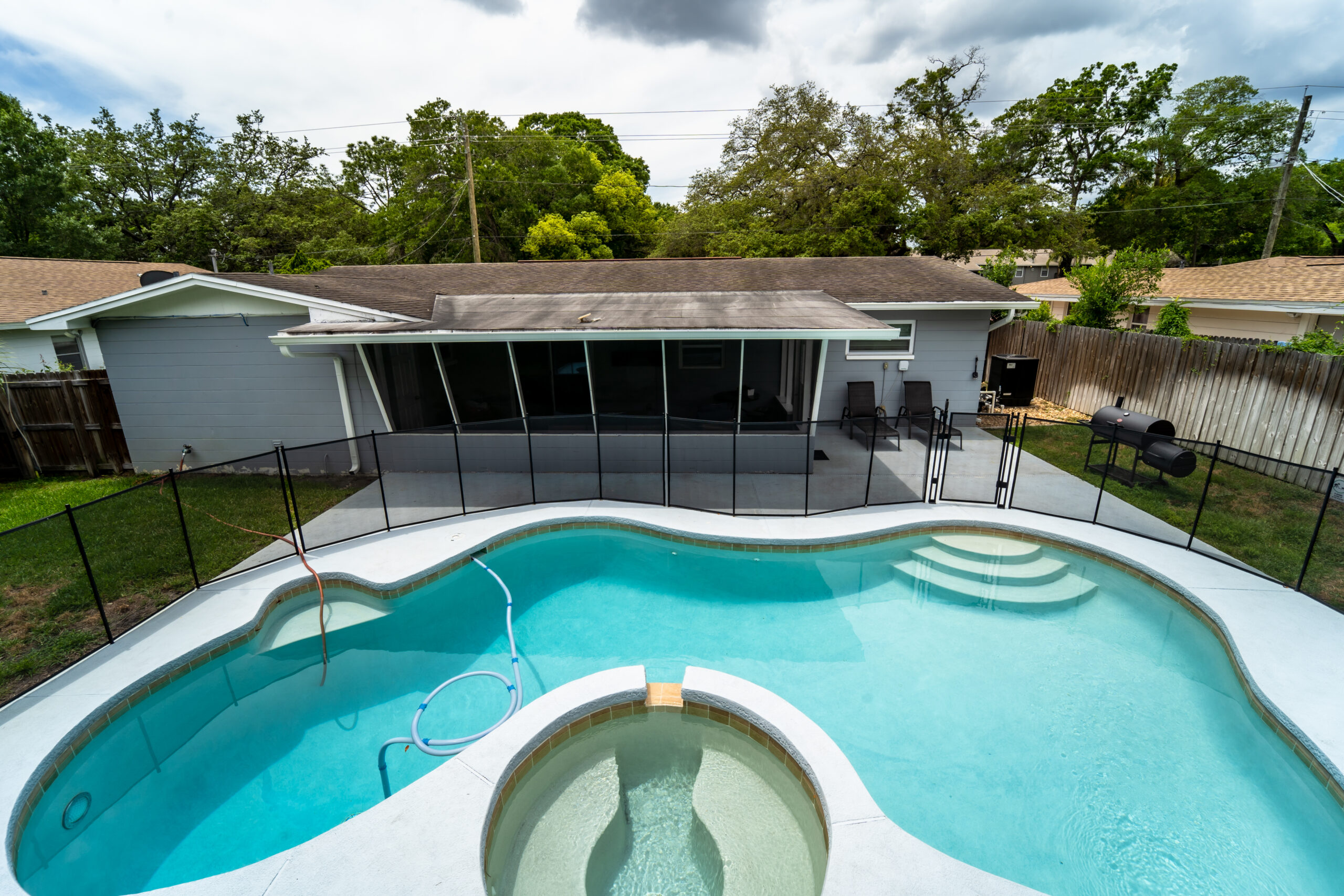 Aqua Villa
Charming 1469 sq. ft. house with 3-bedrooms, 2-bathrooms, fenced backyard, and smart security system. This private home features a furnished covered lanai, outdoor grill.